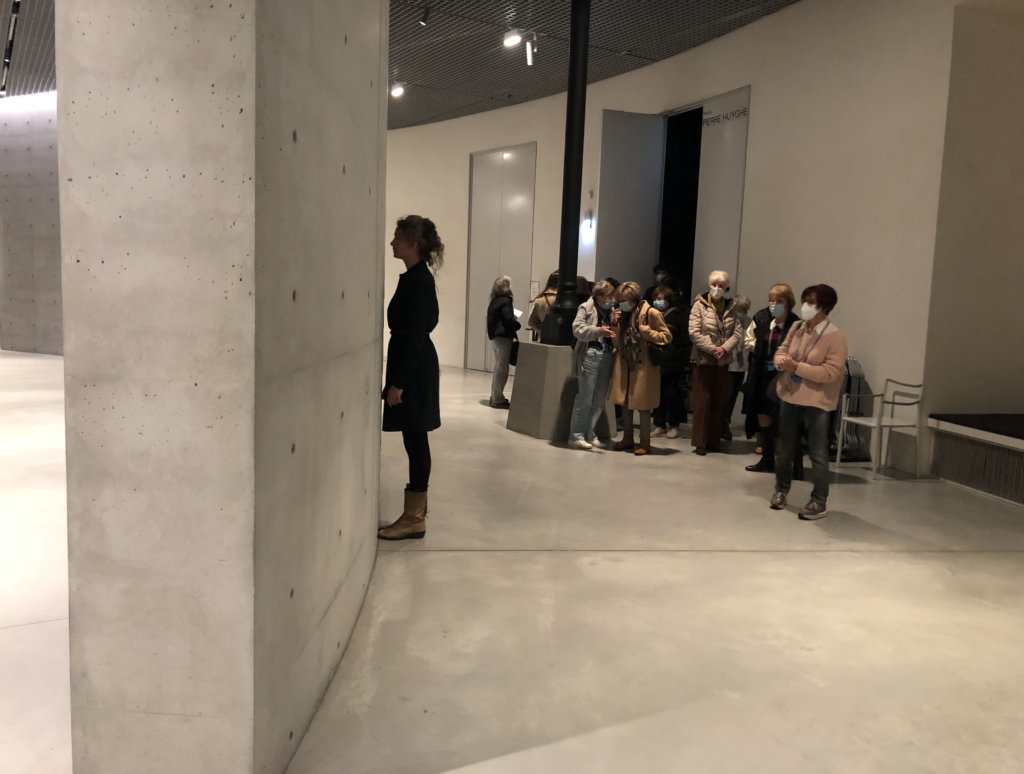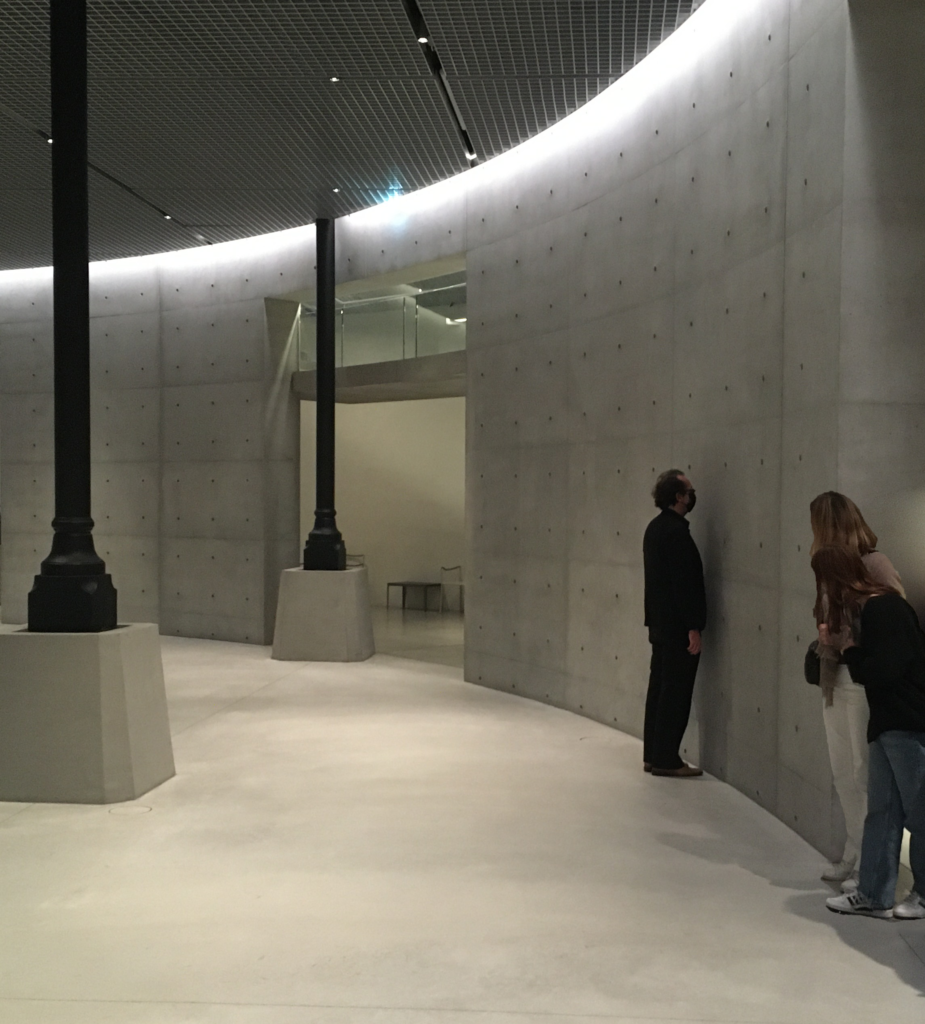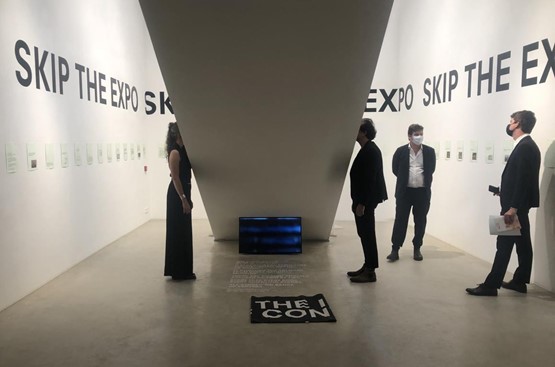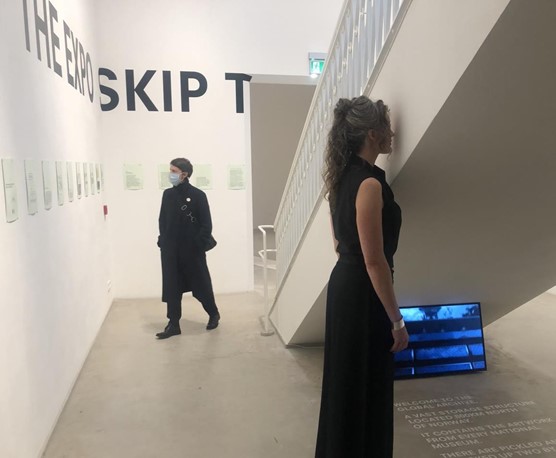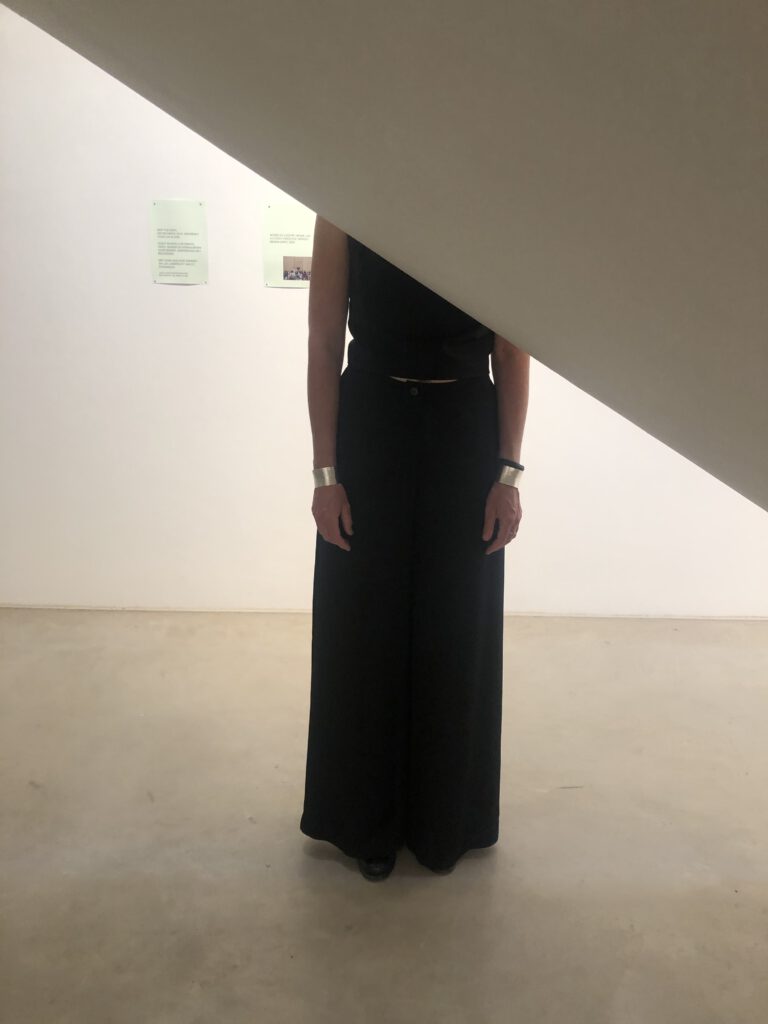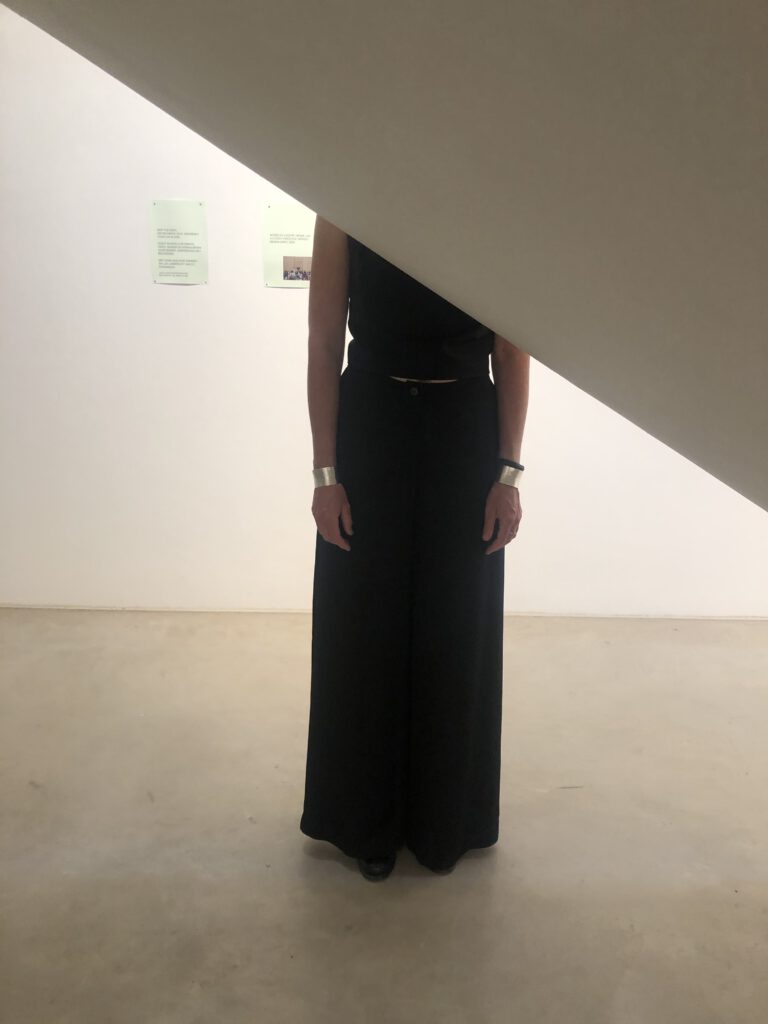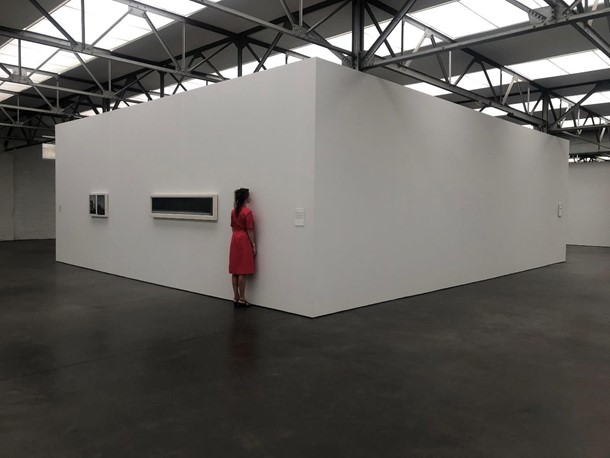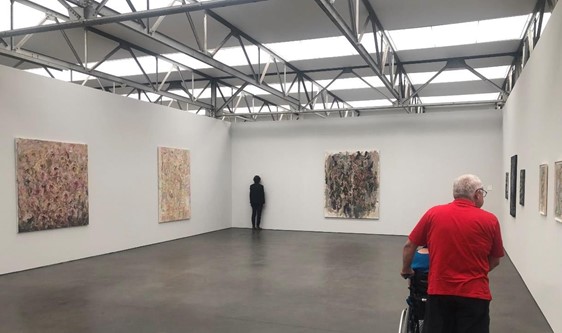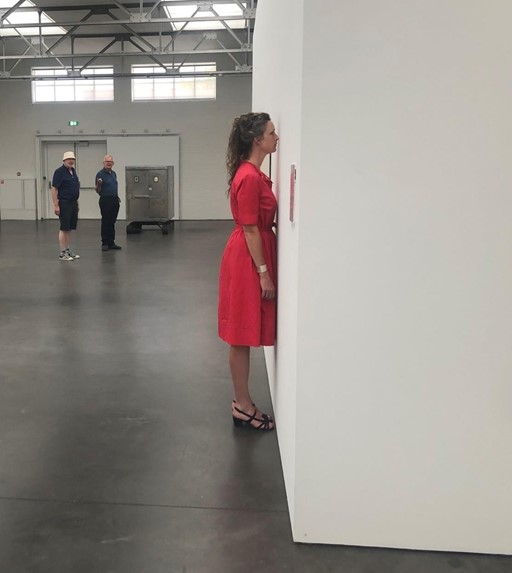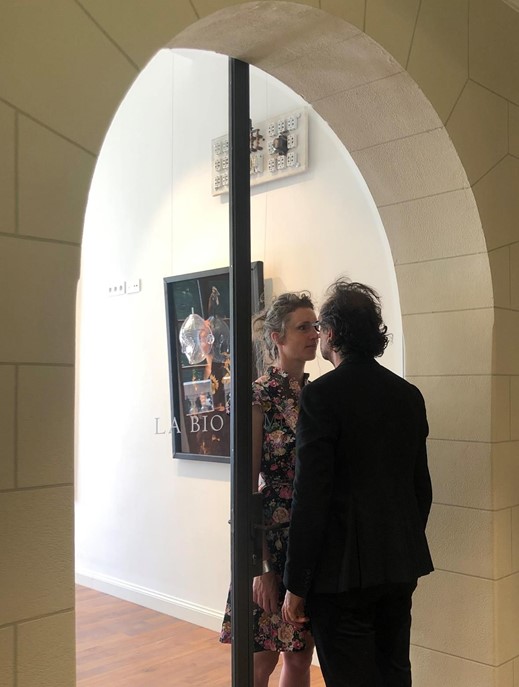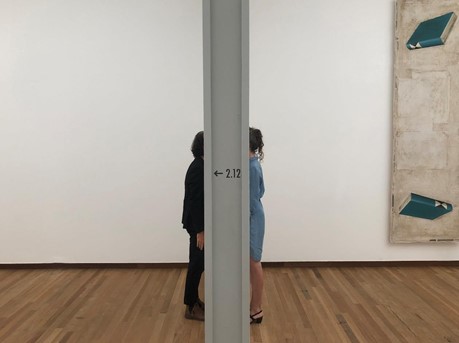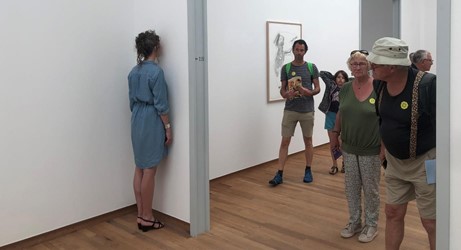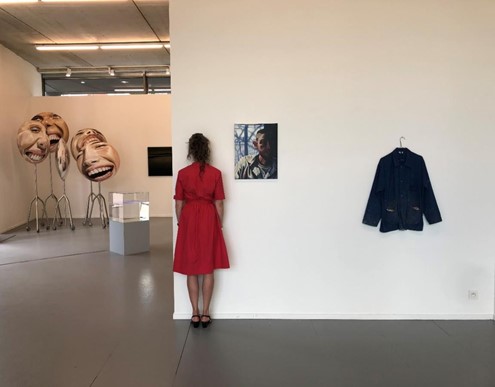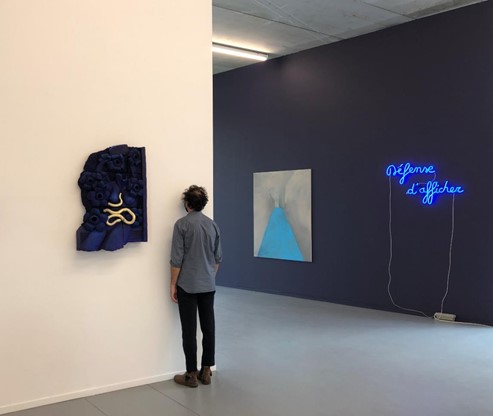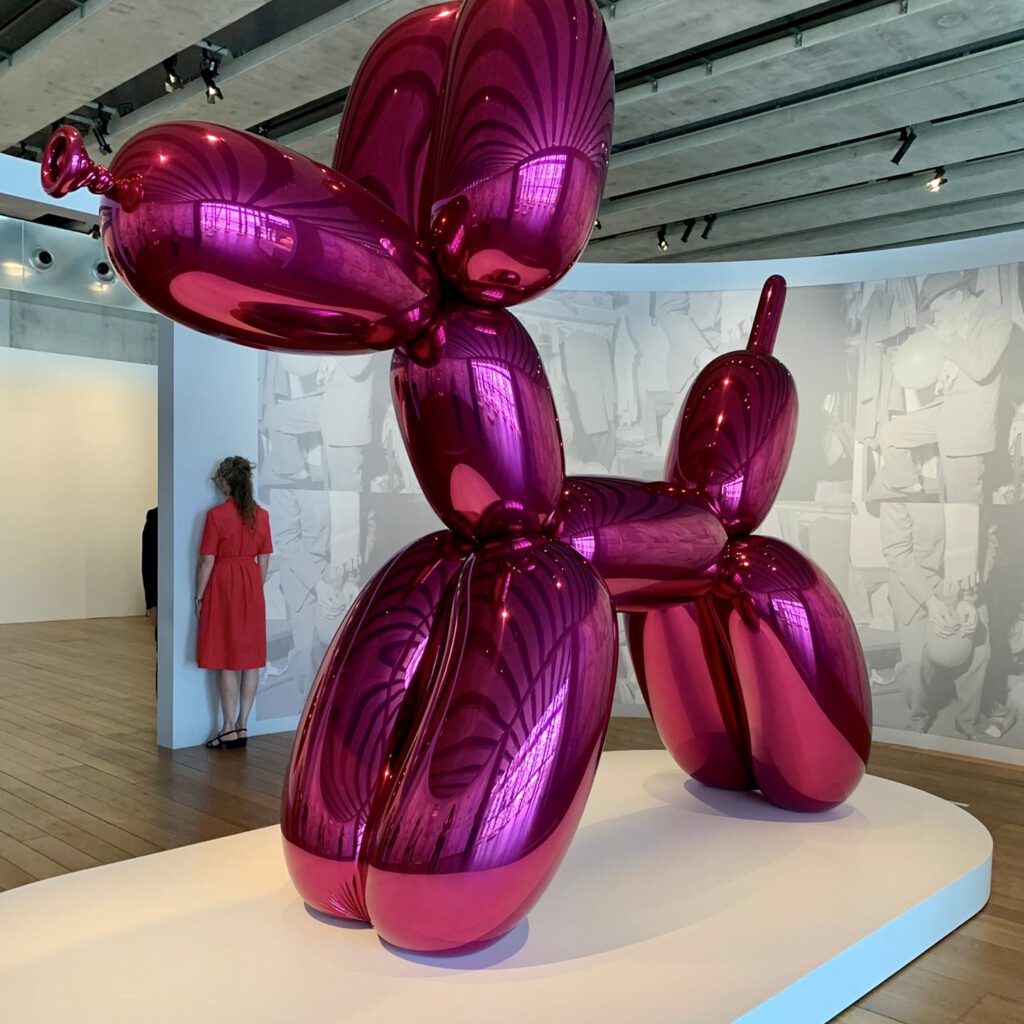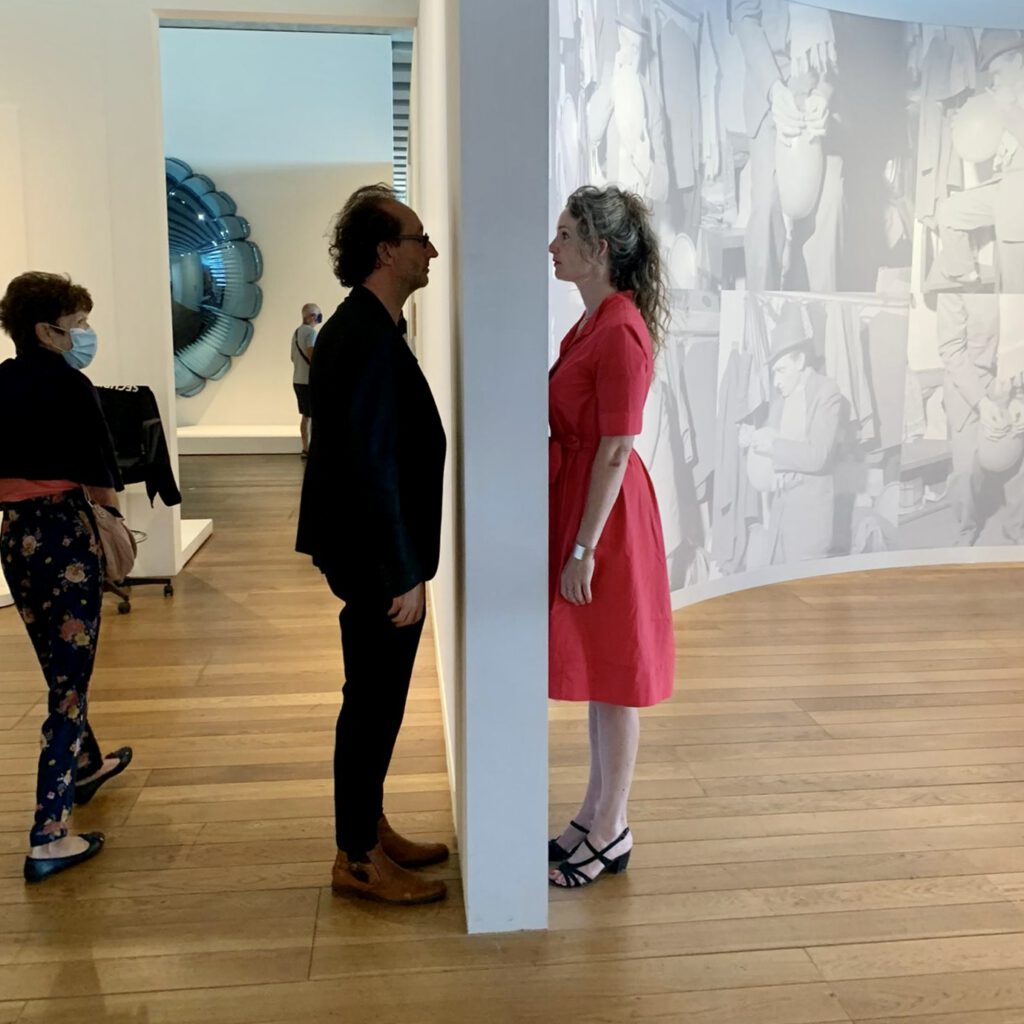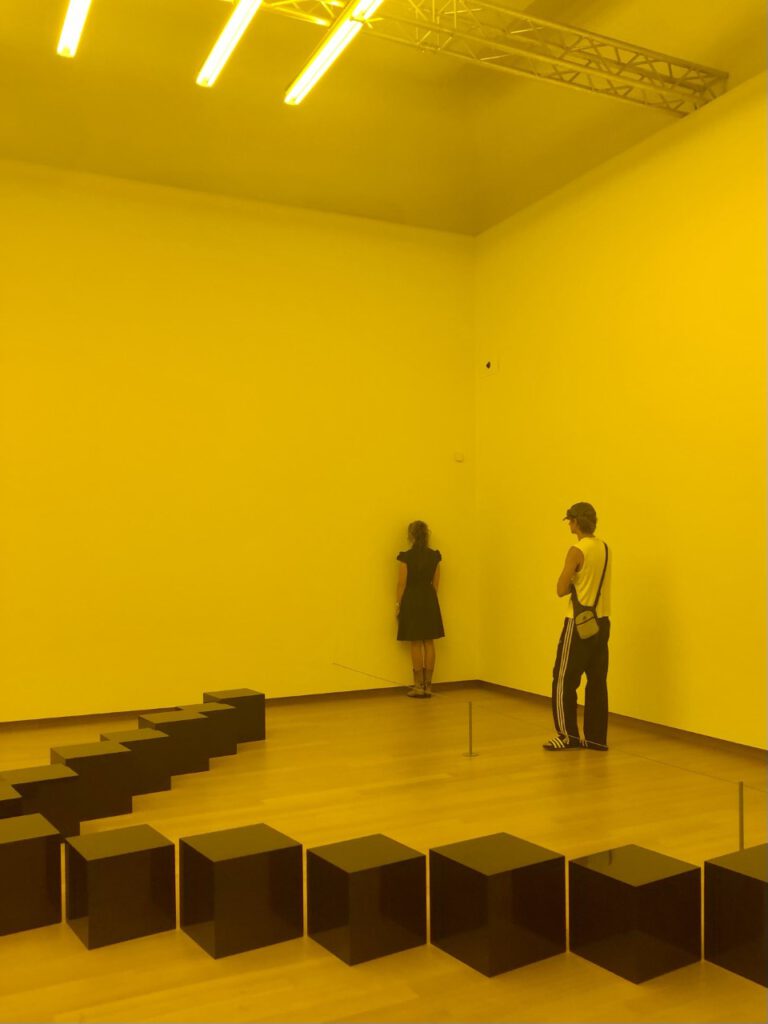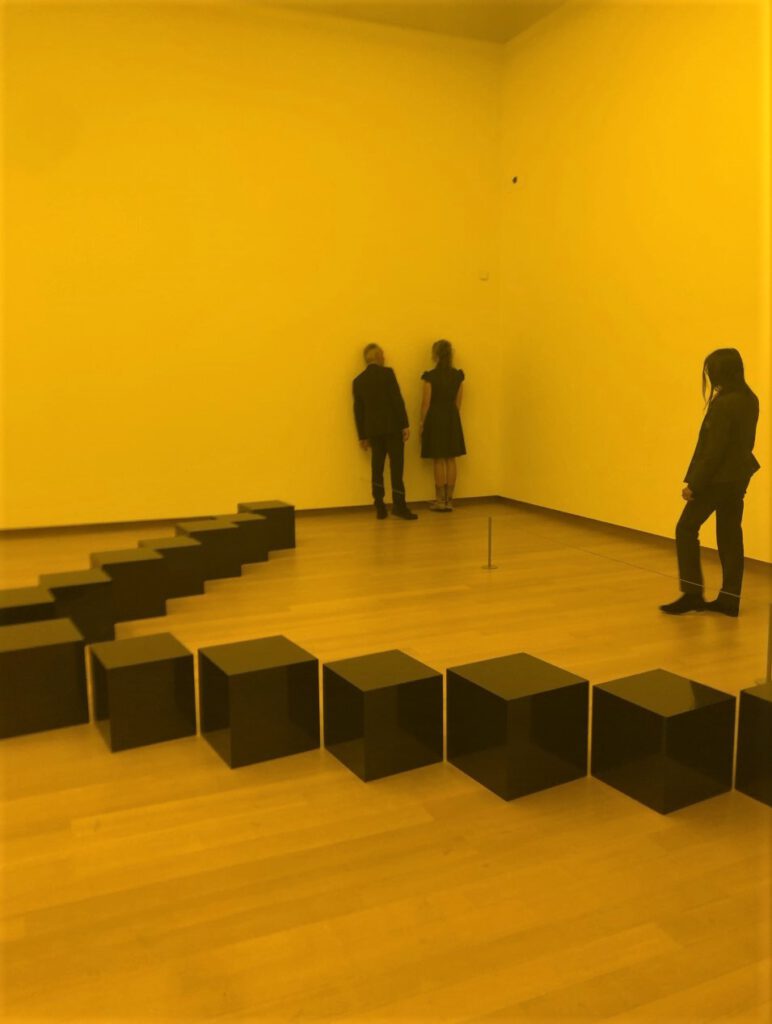 Schscht stands, divided by a wall, nose to nose and eye in eye with the artspace and each other. This intimate moment connects the artists mutually and also it connects them with the environment. The performance Blind Wall suggests an existing opening which is not literally there.
Blind Wall is part of a series of interventions and performances from The Connection Series that the art collective Schscht has already performed in various European museums. Performing the performance at various locations in the museum raises the question of how decisive an exhibition and the layout of a museum are in relation to this work? Are these elements capable of shaping the work?
The collective investigates how their performance interferes with the art space, the spectator and the other works and challenges each of these actors. The dynamics and interpretation of their intervention can therefore differ greatly among all the actors present.